Home
Citizen's Fire Co. No. 1 consists of two stations, one located in Mount Holly Springs and the other in Boiling Springs. We have been serving the public since 1895. We primarily provide Fire and Rescue services to parts of Dickinson and South Middleton Townships in addition to Mount Holly Springs Borough. On top of handling emergency and non-emergency calls, our members spend many hours training and working at fundraisers. We provide our service with a part-time, paid driver at each station during the week and daylight hours. The rest of the staffing, however, is VOLUNTEER. We appreciate all of the assistance that we receive from the supporting municipalities as well as the public and our own members. We are always looking for new members. We have many positions to fill within the company that do not involve firefighting or rescue work. If you are interested, please contact one of the stations.



The wing feed has been cancelled due to the Coronavirus issues!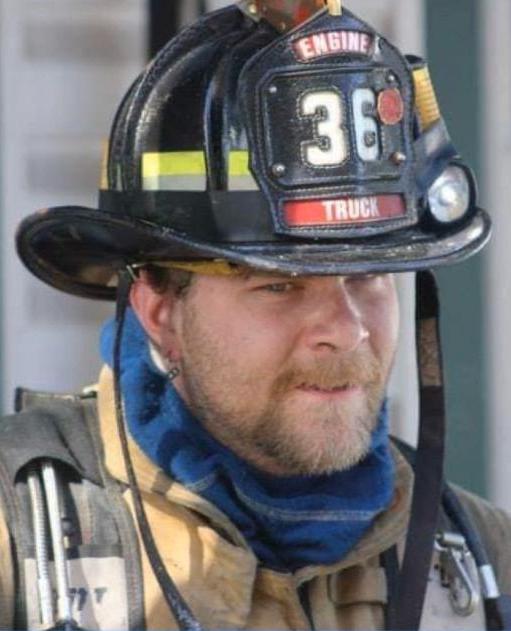 Obituary
Jerome S. Guise, 34, of Mt. Holly Springs, PA passed away on Monday, March 9, 2020 while fighting a house fire in Monroe Township. He was born on February 15, 1986 in Carlisle, PA to Randy and Rebecca (Devinney) Guise of Driftwood, PA.
Jerome worked at DHL in the receiving department for over 10 years. He was a 17 year member of Citizen's Fire Company #1 of Mt. Holly Springs, PA and was an avid hunter and fisherman.
In addition to his parents, Jerome is survived by his children, Kayla and Wyatt Guise and Zayden Sheaffer, all of Carlisle, PA; maternal grandparents, Carl Devinney of Spring Run, PA and Nancy Fox of Jacksonville, FL; and siblings, Jesica Skvarka of Dillsburg, PA and Tiffany Musgrave of Driftwood, PA.
A memorial service will be held Saturday, March 14, 2020 at 11:00 AM in the CEFC Church, 290 Petersburg, Rd, Carlisle, PA 17013 with Rev. Kevin Hughes officiating. A visitation will be held at 9:00 AM until the time of the service. In lieu of flowers, memorial contributions may be made to Citizens Fire Company #1 of Mt. Holly Springs, 100 Chestnut St., Mt. Holly Springs, PA 17065 or to the Jerome Guise Memorial Fund, F&M Trust Bank, 3 E. First St., Boiling Springs, PA 17007. Donations to the memorial fund may also be dropped off at any F&M Trust Bank location. Arrangements are being handled by Hollinger Funeral Home & Crematory, Inc., Mt. Holly Springs, PA. Please visit www.hollingerfuneralhome.com for condolences to the family.
To plant a tree in memory of Jerome S. Guise, please visit our tribute store.